Umniah Plants 100 Chinaberry Trees in Sports City Forest to Promote Sustainability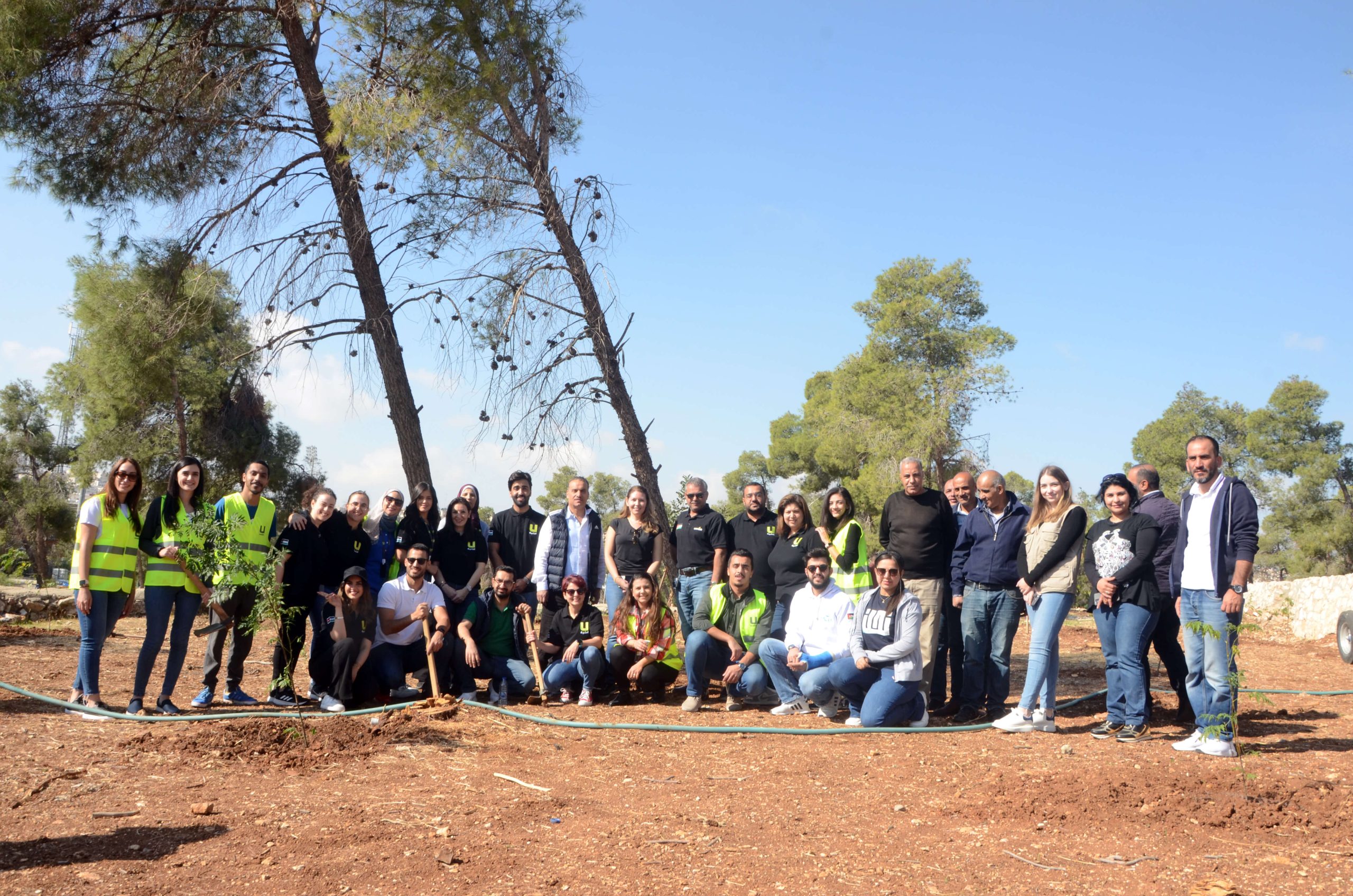 Amman Nov **, 2022 – As part of its Sustainability Program which was launched earlier this year, Umniah has planted 100 Chinaberry trees in the Sports City Forest in collaboration with The Arab Group for the Protection of Nature (APN) and Nahno – the national youth engagement and volunteering platform to support the country's efforts to combat and reduce desertification and address environmental challenges.
Umniah employees took part in this initiative, which assists national and international efforts to combat climate change, improve biodiversity and air quality, increase green spaces, reduce gas emissions, grow vegetation cover, and protect the environment.
According to Wajeeha Al Husseini, Communications Director at Umniah, the tree planting initiative was carried out by Umniah's volunteer team as part of the different initiatives that the company implements as part of its sustainability program, which outlines the company's environmental, social, and corporate governance practices. Through this program, the company seeks to spread awareness about many crucial issues involved in these practices, as it also believes in the importance of integrating, motivating, and rewarding its subscribers to actively contribute to the change towards a better tomorrow.
Al Husseini stressed Umniah's efforts to promote environmental sustainability in the country at a time when Jordan, like many other countries around the world, is experiencing climate change, which has resulted in increased desertification, has serious negative ramifications on biodiversity, the safety of the ecosystem, and sustainable development at the local and global levels.
APN President Razan Zuaiter thanked Umniah for its initiative, which aims to achieve environmental sustainability and combat desertification by planting Chinaberry trees in the Sports City forest to compensate for the thousands of trees that were broken and uprooted during Jordan's snowstorm last winter.
This initiative falls under the UVolunteer program, through which Umniah seeks to enhance and promote volunteering, by creating links between employees and the local community. UVolunteer is one of the crucial programs under the 'Umniah Al Khair' umbrella, which is considered an essential part of Jordan's community work. This program works to improve the values of communication, giving back, and unity among community members, inspiring young people and preparing them to become productive and active members of society.