Environment
Discover what we are doing to save the environment
Social Love
How are we engaging the community when it comes to taking action towards the envirnoment
Governance
We are working with suppliers to treat issues that are more encompassing
There must be a better way to make the things we want, a way that doesn't spoil the sky, or the rain or the land.
In July 2022, we launched our sustainability program to address environmental, social and corporate governance practices as our way of acknowledging the importance of integrating sustainability into all of our operations, which will allow us to uphold our leading position in the Jordanian telecommunications market.
At Umniah, we continuously assess the impact of our activities on the environment and the local community through environmentally friendly audits of our business based on the best international practices.
We have also adopted an innovative corporate social responsibility strategy through which we seek to support people, ideas and projects that add value to sectors including education, sports, health, society, culture and the arts. Furthermore, we also offer our support to entrepreneurs and startups through Umniah's business incubator The Tank.
Moreover, we execute a governance strategy that focuses on adopting and implementing policies and procedures that are reviewed periodically to ensure the implementation of the highest corporate governance practices within the company in terms of transparency, accountability, flexibility and compliance with all relevant regulations and laws.
Environment
In 2021 the avoided GHG from renewable resources increased by 70%
Lower Your
Digital Carbon
Make Your
Wardrobe
Eco-Friendly
Social
Love
Tips to engage lovingly
in the community
Your Title Goes Here
Your content goes here. Edit or remove this text inline or in the module Content settings. You can also style every aspect of this content in the module Design settings and even apply custom CSS to this text in the module Advanced settings.
Your Title Goes Here
Your content goes here. Edit or remove this text inline or in the module Content settings. You can also style every aspect of this content in the module Design settings and even apply custom CSS to this text in the module Advanced settings.
Ministry of Environment Reports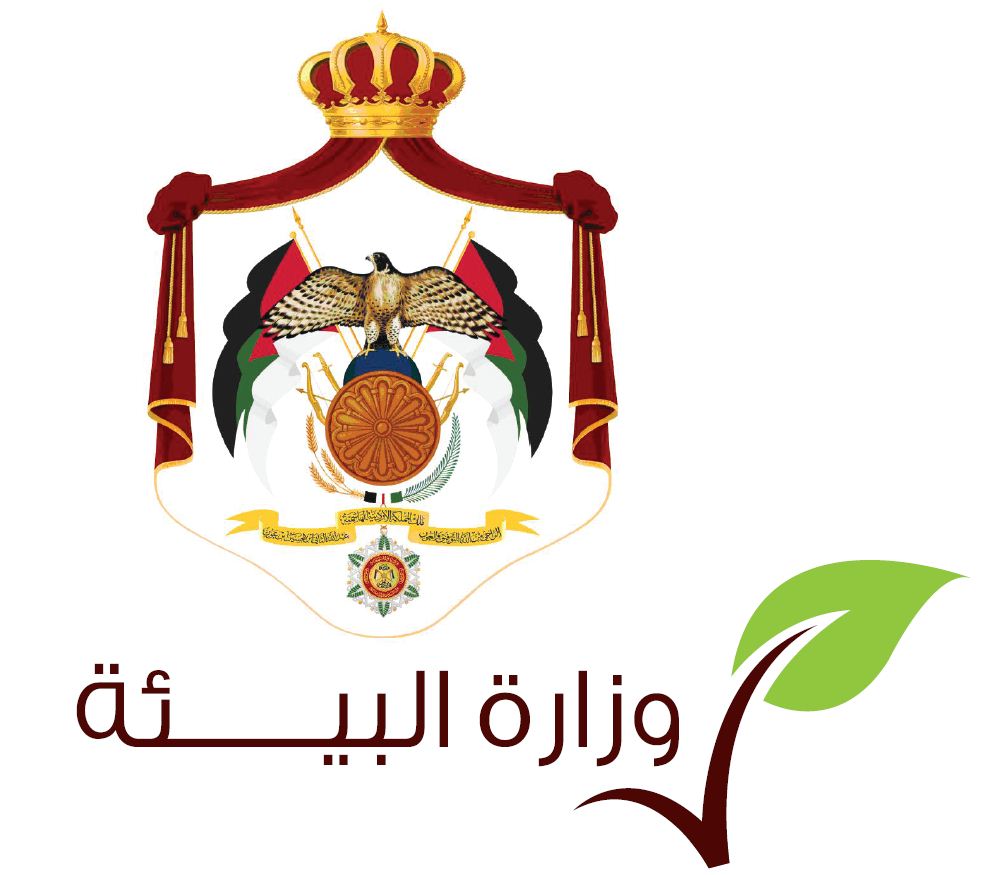 Local Green Initiatives
If you are looking to help preserve and protect our country's natural environment, we have put together a list of wonderful initiatives you can participate in, dedicated to protecting our environment and the future of our tomorrow.
Wadi Jordan
Wadi Jordan
Dedicated to restoring Jordan's forests and rangelands. With WADI and its local partners and leading restoration organizations, you will help:
improve soil quality,
prevent soil erosion,
contribute to groundwater recharge.
Green Wheelz
Green Wheelz
Non-profit Initiative & Forum under the umbrella of Hearts United 4 Environmental Training.
With Green Wheelz, you will be:
Protecting the environment
Supporting Disabled Children
Raising awareness & transforming society
Supporting the local economy
The Group
The Group
At THE Group we have dedicated ourselves to protecting the environment in all aspects of our business. We first began recycling efforts in 2010 with just 3 recycling bins, but we knew there was more to do and so, within one year, we led the charge for environmental protection and opened a full-scale recycling center. Soon afterward, we established the "Watch Your Waste" program at the Children's Museum to promote environmental awareness and responsibility for the children who will one day shape the future of our planet.
ProjectSea
ProjectSea
Change the culture of littering and waste disposal by protecting and preserving marine life. Encourage people to become more environmentally conscious citizens.
RSCN
The Royal Society for the Conservation of Nature
(RSCN)
Help conserve Jordan's biodiversity and support local community development with RSCN. The following link displays the list of initiatives under RSCN that you can join: http://www.rscn.org.jo/current-projects.
Al Ma'wa
Joe Recycle
Joe Recycle – Let's Save the Planet
A community initiative to create, build and spread a culture of recycling in the Jordanian society.
Initiative goals:
Prevent or reduce the generation of waste
Reuse
Recycling and recovery
Seeking to legalize solid waste management and encourage investment in it
Become a Green Business
Five actionable steps any business can take:
1
Taking stock: The first step is to recognize the impact one is having through taking stock of energy output, waste and travel practices your business is engaging and defining your overall goals.
Guides such as the Oxford Offsetting Principles, which is a set of standards for offsetting carbon emissions, can help your organization meet the goal of reaching net zero carbon emissions.
2
Making sure everyone is on board: discuss these goals with your team and ensure that everyone is on the same page. Members of the team can give feedback and make suggestions regarding the best ways to work towards sustainability goals that fit your organization's needs.
3
Working with like-minded partners: it is crucial to vet your vendors and partners sustainability practices to ensure that these goals are integrated through all facets of your organization. Choosing vendors that are themselves environmentally conscious and share your values will show that you are committed to your mission of becoming sustainable inside and out.
4
Going dark: going from light to dark mode can save 39-47% of battery power, according to a Purdue University study. While this step alone will not solve the problem, it is nonetheless an important step to take on the road to achieving sustainability best practices.
5
Exploring certifications: working towards certifications such as the ISO 14001 can give your organization clearer progress benchmarks to work on.
Lower Your Digital Carbon Footprint
Limit unnecessary streaming:
While we know it is not realistic to avoid altogether, it is important to set limits for streaming videos or screen time in general. There is a dramatic increase of greenhouse gas emissions associated with streaming. Consider downloading files and data as the alternative optimal option in this case.
The Cloud & Clean Energy
A great energy saver is storing your data and files on the cloud, especially for businesses that require a significant amount of storage. Cloud providers such as Apple, Google, Box, Rackspace, Facebook, Salesforce are committed to using 100% renewable energy when powering their data centers.
Save Bookmarks
Did you know that you are using extra energy every time you search the web? Save bookmarks for websites that you frequently go to instead of searching for them each time.
Power Down
Make a habit of unplugging all chargers when not in use. In addition, if you anticipate being away for a while, you may want to consider doing the following:
Switching off your devices.
Turning off auto-play and videos when you leave the room.
Closing any tabs that might play video ads without you knowing.
Cutting down on electronic noise clutter and screen time will also have a positive effect on both your physical and mental wellbeing!
Mindful Emailing
With every email, equating to approximately 0.3 grams of CO2 for a spam email, 4 grams for a regular email, and 50 grams for long attachments it is important to avoid replying to unnecessary emails. You might also want to delete old emails cluttering your inbox, and unsubscribe from new letters you are not interested in. (Source: 
Climate Care
)
Reduce E-Waste
Taking care of the devices you already have at hand is very crucial for lowering waste levels and reducing carbon emissions. Therefore, hold back on upgrading to a new smartphone or computer every time a new model is released.
Power with Renewables
Power your devices with energy that does not create harmful greenhouse gas emissions, such as small solar electric systems.
Restrict Data Tracking
Data tracking services use a lot of information and this increases your carbon footprint. Why not set your preferences to the "strict" setting? This will protect yourself from pervasive tracking of personal data by ad networks and third-party trackers.
Lower Your Monitor's Brightness
Did you know that dimming your monitor from 100% to 70% can save up to 20% of the energy the monitor uses? (A tip from Harvard Law School's energy manager) Not to mention, it reduces eyestrain.
In Your Bathroom
Take short showers instead of baths.
Do not keep the water running when brushing your teeth, shaving, or soaping up. Fill the sink to shave.
Make sure your toilet is not leaking. You can add 12 drops of food coloring into the tank, and if you see color appearing in your toilet bowl, it means it is leaking.
Fill a plastic water bottle with a few stones and water, and place it in your toilet's tank, away from the mechanism, which reduces the amount of water without sacrificing efficiency.
Use low-flow showerheads.
In Your Kitchen and Laundry Room:
Replace old dishwashers and laundry machines.
When cooking, peel and clean vegetables in a large bowl of water instead of under running water.
Fill your sink or basin when washing and rinsing dishes.
Wait until your dishwasher is full before running it.
Select a dishwasher with a "light-wash" option.
Do not use the garbage disposal unless necessary.
Buy faucet aerators.
Only do laundry when you have a full load.
Make Your Wardrobe Eco-Friendly
Here are some easy tips:
Buy clothes made with natural fibers such as cotton, linen, silk, and wool. Avoid synthetic fabrics like polyester, nylon, spandex and acrylic, as they are made from materials that are harmful to the environment.
Go organic: Play a part in reducing the harmful use of pesticides and herbicides by finding clothes made with organic fabrics.
Find sustainable brands that care about the environment, and use renewable materials: Do a bit of research on a brand before you buy from them.
Quality over quantity: Quality clothing lasts longer. Investing in well-made clothes will save money.
Look for certifications. Keep an eye out for companies that have certifications of sustainability. Here is a link with a list of certifications to look for: https://www.ecolabelindex.com/ecolabels/?st=category%2Ctextiles
Buy secondhand: Check your local thrift shops or go online to find pre-owned clothes.
Swap clothes with friends and neighbors.
Donate your clothes instead of throwing them out. with JHCO's Charity Clothes Bank a great option for donating gently used attire for a fantastic cause.
Sell old clothes: there are many websites such as com that make it easier to sell your unwanted clothes.
Repair your old clothes instead of buying new ones.
Use environmentally friendly laundry detergents.
Hang clothes to dry outdoors.
Think twice before dry-cleaning.
Use old t-shirts as rags.
Governance
Ideas that might help in building an effective and sustainable company policy:
Be open to change.
Consider mental wellbeing that allows individuals to speak up and express.
Encourage accountability and effective communication.
Make sure that your sustainable governance structure is in sync with the existing business model.
Increase board diversity and representation.
Technology
Shaping sustainability
Technology plays an important role in achieving sustainability, there are many factors in which environmental sustainability is integrated with technological development to plan for a better future, innovations are being used as a building block for governments and societies in drawing a road map for a more sustainable world, and the examples are many, such as:
Internet of Things
The Internet of Things (IoT) refers to the concept of linking any device to the Internet and to other connected devices. These appliances can help cut down energy waste. For example, you can turn off lights and air conditioning automatically while you are away. The IoT can also help companies track and expand the lifecycle of their products.
Big Data Analytics
By gathering and analyzing large pools of data, companies can become more informed about environmental concerns. Companies can look at their energy usage and use big data to highlight areas where they can improve competence. These insights can also provide businesses with a strong depiction of their inclusive environmental impact and estimate potential ecological threats.
Electric Vehicles
An electric car that uses electricity from clean and renewable sources produces no gas emissions, manufacturers today are not only making electric cars more efficient, but also more affordable. As time goes on, these technologies will only grow cheaper and more effective.
Agriculture Technologies
Technology can be used throughout the food supply chain to produce nontoxic and viable food for us to eat. In farming, precision agriculture makes use of progressive technologies for detecting, data analysis, and automation, which manifests in many appliances such as soil sensors, robotic seeders, and drones.
I am grateful for everything the universe is providing for me.
I focus on what I can control and make peace with what I can't.
I give myself permission to let go of clutter and chaos in my life.
I aim to live a healthy lifestyle.
I am free to rewrite my story.
I will take my health seriously and treat my body with respect.
It is safe for me to let go of what no longer serves me.
I am worthy of love and happiness.
I am an unstoppable force of nature.
I am in charge of my life.
All I need is within me right now.
I am getting better and better every day.
I am having a positive and inspiring impact on the people I come into contact with.
I am not pushed by my problems; I am led by my dreams.
I choose happiness, and happiness chooses me.
I am in the right place at the right time, doing the right thing.
I am aware of the impact I can make for helping our environment.
I chose to react positively to all situations
Today is a gift. I will accept the presence of life and will be present in this moment.
Life is beautiful and I am optimistic about the future.
Create a nourishing routine. Anxiety thrives on turbulence and uncertainty.
Write a list of things you are grateful for; gratitude has a wonderful way of retraining your brain to find the positive in every day.
A friendly reminder to do your best without over working yourself to the point of a mental break down.
Being authentic will radiate more energy than trying to be an ideal version of yourself.
If all you did today is hold yourself together, we are proud of you.
You can't be there for others, if you were not there for yourself first.
Forgive yourself for the past mistakes you've made.
Make leisure and contemplation a priority.
Find ways to learn and be creative.
Show some love to someone in your life.
Practice forgiveness
Talk to someone you trust for support
Only try what feels comfortable
Make social connection — especially face-to-face — a priority
Treat yourself and others with kindness.
Be a tourist in your own town.
Get help if you need it.
Find purpose and meaning
Appeal to your senses
Find ways to care for others, which can be as rewarding and meaningful as it is challenging
Watch the food you are eating. Start by planning your meals for next week.
Drink two cups of water upon waking up.
Make it a habit to have a quick breathing session several times a day.
Take a cold shower after exercise or feeling tired.
Start using CFL or LED bulbs once the ones you have burn out.
Take a break from social media applications for 3 days every once in a while.
Do not sit for longer than an hour at a time.
Eat plenty of vegetables and some fruit every day.
Always be kind and polite to other people.
Eat a healthy breakfast.
Switch to low-fat (1% or less) milk, cheese, and yogurt.
Drink water instead of soda or juice.
Take the stairs or walk extra steps.
Smile.
Wear sunscreen every day of the year.
Ask interesting questions.
Adopt a Simple Skincare Routine
Learn and engage in resilient techniques
Stick to a few topics
Fun Facts
Do you know any of them?
Enough plastic is thrown away each year to circle the earth four times.
A hot water faucet that leaks one drop per second can add up to 165 gallons a month. That's more than one person uses in two weeks.
There will be more plastic in our oceans than fish by 2050.
Around 27,000 trees are cut down each day just to produce toilet paper.
July 2021 was the hottest month ever recorded.
Plastic materials may take centuries to decompose.
Over nine million people die every year as a direct or indirect result of the pollution.
The Driest place on Earth is in Antarctica, it hasn't experienced rain in 2 Million Years.
Earthquakes have the ability to produce gold.
The world's oldest trees are 4,600-year-old Bristlecone pines in the USA.
Approximately nine million deaths in 2015 were linked to pollution.
10 of the World's 15 Most Polluted Cities are in India.
The combined weight of ants on the planet is higher than all human beings. The world has over 7 billion people, and 100 trillion ants.
78% of marine mammals are at risk of choking on plastic.
Humans today consume the same water the dinosaurs drank. The water amount on earth is always the same and is being recycled by weather patterns.
Recycling one glass bottle saves enough energy to power a normal light bulb for about four hours.
On average, one supermarket goes through 60 million paper bags each year.
Paper from trees can be recycled 6 times.
Aluminum can be recycled forever.
A glass bottle can take more than 1 million years to decompose or even more if it is in a landfill.
China is the leading producer of CO2.
Storms, floods, droughts, hurricanes, forest fires, and heat waves are some of the natural disasters resulting from climate change.